Accident Cases
Car Accidents
Bus Accidents
Fall Down cases
Broken Sidewalks
DefeCTive Premises
Snow and Ice Cases
Real Estate Sales & Purchases
Real Estate Contracts
Purchase and Sales of Homes
Store and Office Leases
Business Purchases and Sales
Partnership Agreements
Partnership Disputes
Business Litigation
Estate Planning
Wills and Probate
Estate Administration
Will Contests
Trust and Estate Litigation
Consumer Fraud
Slandered on the Internet
Libel by Anonymous Web Post
All Serious Injury Cases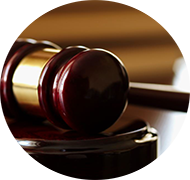 Our office has been involved in thousands of real estate purchases and sales. We have represented countless purchasers and sellers of family residences, vacation homes, bungalows, coops, condominiums and investment homes, including short sales. Mr. Sod has also served as general counsel to nursing homes, medical practices, government-contracted agencies, importers and many others.
The mainstay of our office has been lawsuits, trials and appeals. Mr. Sod has represented plaintiffs and defendants in lawsuits involving contracts, businesses, real estate transactions, estates and trusts and class actions. Mr. Sod has tried many cases to a successful jury verdict and has taken numerous appeals in New York's State and Federal courts. Click below for a sampling of some of our litigation successes: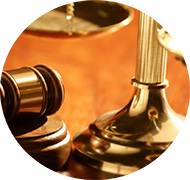 We have probated many wills and administered many estates. While most estates are administered smoothly, when executors, trustees or administrators try to take unfair advantage of the beneficiaries, our office is prepared to fight to carry out the wishes of the decedent or the settlor of the trust and make sure that everyone gets their fair share. Click below for recent trust and estate litigations :
Free Consulation:
When contacting us, please do not put any confidential information in your message to us. The information is submitted by a non-encrypted email. Further, until such time as you retain the Law Offices of Paul M. Sod, the attorney client privilege will not protect anything disclosed in your email.
The Law Office of Paul M. Sod
337R Central Avenue
Lawrence, New York 11559
Call: 516-295-0707
Email Paul Sod
Legal Disclaimer:
This site is published for informational and advertising purposes only. Nothing in this website is intended to offer legal advice, counsel, representation or guidance, nor should anything in this site be construed or understood to serve that purpose.
Visiting this site does not make create an attorney-client relationship with
Paul M. Sod or The Law Offices of Paul M. Sod
Call: 516-295-0707